Curators and creators: Wojtek Ziemilski, Michał Libera
Voice-over is a two-chapter performative tale on owning, possessing and appropriating the space. The execution by Wojtek Ziemilski and Michał Libera will use techniques of reenactment, impersonation, playback and different forms amplification.
People reading out loud, together, on the street. Such a simple form of collective demonstration. Perhaps the purest way of expressing common will and the most basic strategy of claiming the space. Being together, acting together and wanting together – naivety to the extent of being suspicious if not embarrassing. And rare.
How does the space become owned, even possessed and fixed with content? What are the strategies of spreading the message and reaching the others? And who are the others? How efficient – performative if you like – can people get with their voices?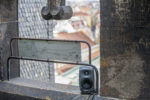 fot. Markéta Bendová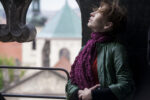 fot. Markéta Bendová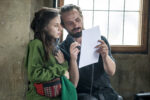 fot. Markéta Bendová