Curator, authors of theme, designers- architects of exposition:
Ewa Machnio, Agata Skwarczyńska

Coordinator and Producer:
Anna Galas

General Comissioner:
Maciej Nowak
The theme of the exhibition is the broadly understood notion of "space." Space: between people, memory, history, emotions, cultural codes. It is not about space enclosed by walls and floors, or defined in metres. It is about space with a recognized identity. Recognized by history, by the people in it, and by the way these people fill the space. The true image of a place is shaped by the sum of all those factors. Sometimes, the authenticity of a space is revealed only after it is deprived of its outer layers, its artificial epidermis, its coincidentality.
In our view, in its essence the white cube – which is, in principle, a neutral exhibition space – not only conditions works of art but also dominates them, turning the content into the content itself instead of presenting the content within a context. It vacuum-packs the artwork, and blocks the natural, spontaneous reactions of recipients.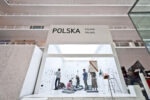 Photo Bartłomiej Sowa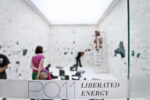 Photo Bartłomiej Sowa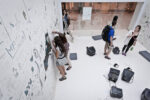 Photo Bartłomiej Sowa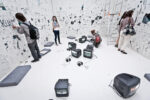 Photo Bartłomiej Sowa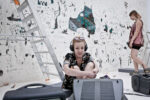 Photo Bartłomiej Sowa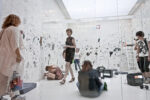 Photo Bartłomiej Sowa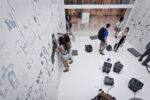 Photo Bartłomiej Sowa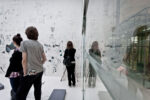 Photo Bartłomiej Sowa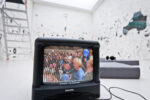 Photo Bartłomiej Sowa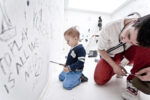 Photo Bartłomiej Sowa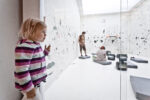 Photo Bartłomiej Sowa