Curator; Architecture, Pavillion:
Aleksandra Wasilkowska (Shadow Architecture Founder)

Curator; Director:
Krzysztof Garbaczewski (Dream Adoption Society Founder)

VR and AR Architecture: Aleksandra Wasilkowska in collaboration
with members of Shadow Architecture: Karolina Kotlicka and Monika Olesko

Interaction Design, VR and AR Producer:
Wojtek Markowski

Experience Design, VR and AR Programming and Art Direction:
Marta Nawrot, Jagoda Wójtowicz, Maciej Gniady, Anastasiia Vorobiova,
Krystian Brych, Sebastian Janisiewicz, Anna Skrzypczyk

Music Composition for VR and AR:
Jan Duszyński

VR Voice-Over:
Laura Elizabeth Goodier

Set Install:
Paweł Paciorek

Graphic design:
Krzysztof Pyda

Project Production:
Maria Bogdaniuk, Krystyna Mogilnicka,
Edyta Zielnik (Zbigniew Raszewski Theatre Institute)
Imagine two cities, where the inhabitants live in parallel realities. The streets are doubled, multiple crosshatches appear along the facades, giving out onto a sprawling view of the double city. Every building is a hybrid; two functions and two spaces co-exist simultaneously. Within a single building, one can be at home or in the tomb, at the bazaar or in a palace, you are able to decide how to be in both places at the same time.
APORIA. THE CITY IS THE CITY została stworzona przez Dream Adoption Society i Shadow Architecture oraz wyprodukowana przez Instytut Teatralny im. Zbigniewa Raszewskiego jako część programu głównego Praskiego Quadriennale 2019. Projekt został dofinansowany ze środków Ministra Kultury i Dziedzictwa Narodowego.
Publikacja APORIA. THE CITY IS THE CITY otrzymała główną nagrodę Polish Graphic Design Awards 2019 w kategorii Wydawnictwo – Album i katalog, wyróżnienie w kategorii Katalogi, wydawnictwa bibliofilskie i inne w 60. Konkursie Polskiego Towarzystwa Wydawców Książek "Najpiękniejsze Książki Roku 2019″ oraz honorowe wyróżnienie w konkursie "Best Book Design from all over the World" 2021 przyznawane przez Stifung Buchkunst w Lipsku.
https://prospero.e-teatr.pl/glowna/13701-aporia-the-city-is-the-city.html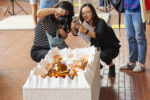 fot. Markéta Bendová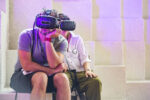 fot. Markéta Bendová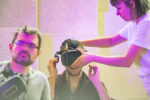 fot. Markéta Bendová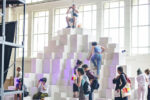 fot. Markéta Bendová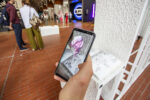 fot. Markéta Bendová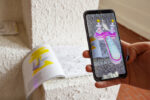 fot. Markéta Bendová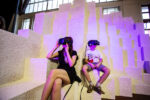 fot. Markéta Bendová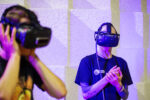 fot. Markéta Bendová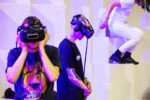 fot. Markéta Bendová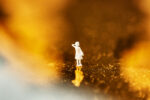 fot. Markéta Bendová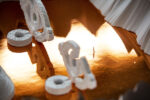 fot. Markéta Bendová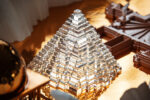 fot. Markéta Bendová