Curator:
Przemysław Strożek

Artistic concept, visual design,
and the artbook Heralds of a New Order:
Kama Sokolnicka

Academic collaboration:
Martin Bernátek, Alexandra Chiriac, Anca Hațiegan, Anna Hejmová, Zoltán Imre, Jan Jiřík, Suzana Marjanić, Tomaž Toporišič, and Hanna Veselovska

Editing:
Krystyna Mogilnicka, Jesse Larner

Original source texts by:
Scarlat Callimachi, Irina Deeva, Ferdo Delak, Katja Delak, Sandu Eliad, Nina Košická, Miroslav Krleža, József Ligeti, János Mácza, Ödön Palasovszky, Iacob Stenberg, Witold Wandurski, Teresa Żarnower

Voice:
Jaśmina Polak

Production:
Maria Bogdaniuk, Edyta Zielnik
The Polish presentation during the EMERGENCE Exhibition – Reclaimed Avant-garde: Utopias of Social Change – poses a question as a starting point to revise our understanding of the relations between arts and politics. Firstly, it brings attention to the historical role of activism within art during the interwar period; secondly, it aims to explore how the history of Central and Eastern European avant-garde places the art in the context of activism, utopian visions and social change.
Central and Eastern Europe is a region where tensions between utopian vision and social practice re-appear together within attempts to reestablish, rewrite, revise, and reshape the concept of (trans)national identity (which adjoins a one that is regional).
The presentation aims to examine the connections between images and words of historical avant-gardists – often erased from history by the governing politics – democracy regained in the region, and the overall status of art. By bringing this thread into the spotlight of historical avant-garde research, we would like to open the discussion as to how the relation of art and politics is being shaped today.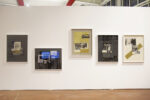 fot. Markéta Bendová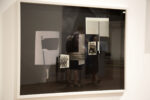 fot. Markéta Bendová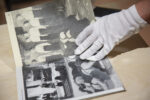 fot. Markéta Bendová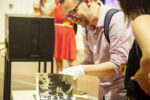 fot. Markéta Bendová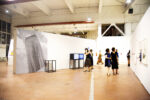 fot. Markéta Bendová
The event was a part of the international three-year project "EMERGENCE. From shared experience to new creativity. Living Heritage/Reframing Memory" that connects 8 partner organizations from Europe and Asia.
The project was co-funded by the Creative Europe programme of the European Union.
Partners:
Prague Quadrennial Arts and Theatre Institute (ATI)
Victoria & Albert Museum
IZOLYATSIA, Platform for Cultural Initiatives
Instytut Teatralny im. Zbigniewa Raszewskiego
Cyprus Theatre Organisation THOC
HOGSKOLEN | OSTFOLD
Norwegian Theatre Academy/Østfold University College
Latvijas Jauna Teatra Instituts New Theatre Institute of Latvia
National Kaohsiung Center for the Arts